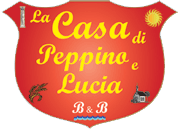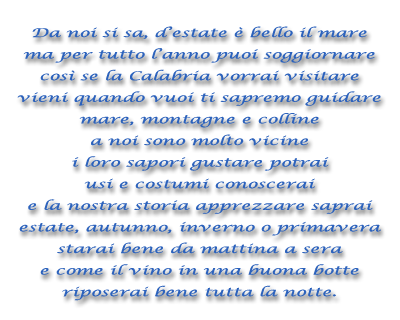 Located at the centre of the Calabrian Region of the Coast of the Ionian Sea, enabling our guests to enjoy the magnificent seaside for a large part of the year.
Thanks to this location, taking the short routes that you will find on this site, our guests will find it enjoyable and interesting all year round. By taking small trips you will be able to discover the surrounding coastline of the Presila, the Sila, and much more.
This entire series of most varied beautiful landscapes and small towns will amaze you in every season of the year with History, Culture, Traditions, Flavours and Events.